LandscapeHub collects payment for all orders placed through us. We allow our buyers to pay by Trade Credit, Bank Account (ACH), and Credit Card.
---
Accepted Payment Methods


🏦 Bank Account (ACH)
With ACH direct debit payments, you can link directly with your bank account for a seamless payment process. We recommend using this option as no service fee is added, and it's much faster and more secure than paper checks.
Add a bank account
💳 Credit Card
Adding and making payments with a credit card are fast and easy on LandscapeHub. Just saved a card on your account, and you can select it at checkout. Please note that a 3% service charge is applied to all credit card transactions.
Add a credit card
📝 Trade Credit
LandscapeHub is happy to offer credit to qualified buyers. You will need to submit a credit application to our finance department. We will review the application and credit references, which may take up to 10 days. Once approved, you will receive a letter/email with your credit limit and payment terms. Contact our finance team if you have any further questions about getting terms with us.
Apply for trade credit
View and pay invoices

Trade Credit customer are able to pay invoices with a bank account (ACH), credit card, or paper check.

If you need to mail a check, this is the address to use:
LandscapeHub, Inc.
Attn: Finance Department
551 Thornview Court
Kamas UT 84036
---
How to add a payment method
You can add a new bank account (ACH) or credit card in several places on Landscapehub.com.
Add from the Payment Methods page
You can view any saved payment methods as well as add new ones from the Payment Methods page. You can find Payment Methods under "My Account".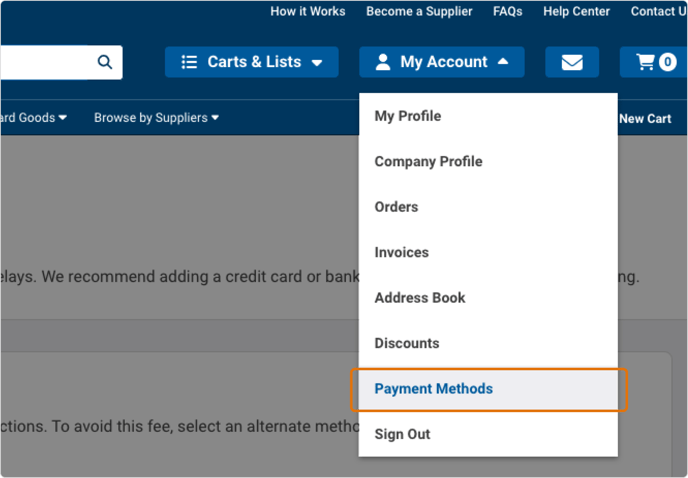 Add a payment method at checkout
When you place an order, you will be asked how you'd like to pay. If you select Bank Account (ACH) or Credit Card but do not yet have one saved on file, you will be asked to provide the payment information.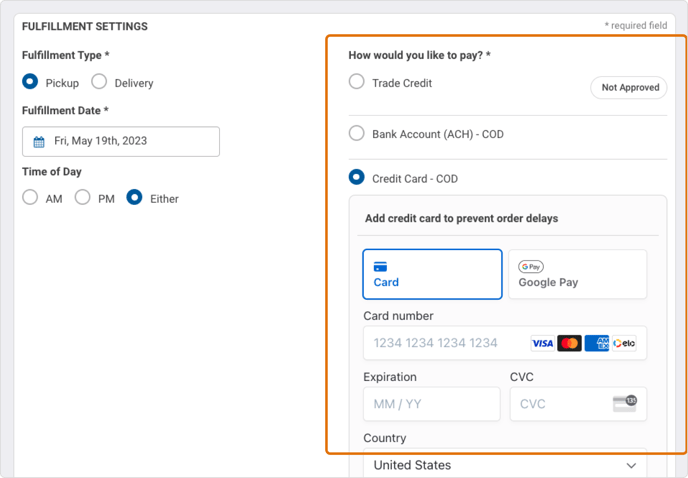 PLEASE NOTE: You will not be charged immediately if you enter a credit card or bank account at checkout. We will only charge the provided payment methods once the order is fulfilled and we've received a final invoice from the supplier. If you need to switch the payment method on a submitted order, please reach out support@landscapehub.com for assistance.
Add a payment method while making a payment
If you are a trade credit customer, you will receive an invoice from LandscapeHub which you can then pay via credit card, bank account (ACH), or mailing a paper check. If will be able to added and save a new method while completing a payment on both Order Details page or from Invoices page.

From Order Details
If the order has open invoice, you'll see a section to Make a Payment. Select your prefered payment option.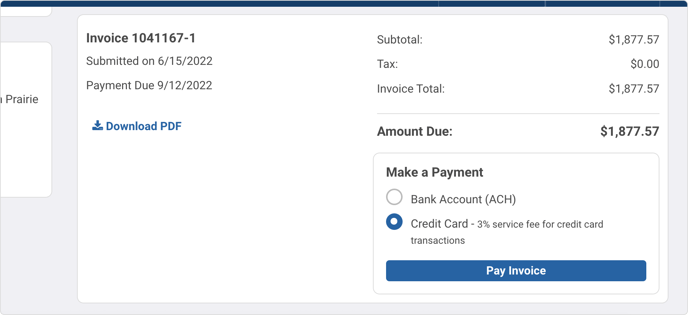 If you need to add a new payment method, you'll be able to select "New Card" or "New Account" in the payment modal dropdown to access the form.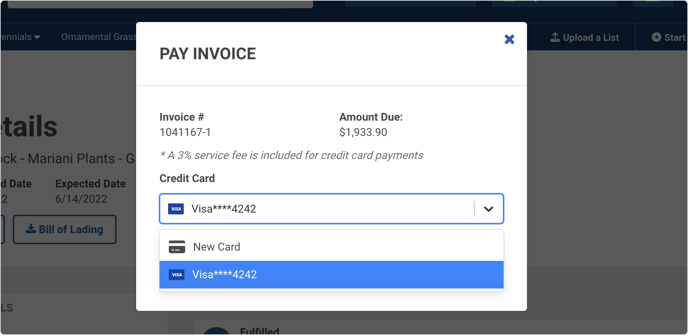 From Invoices Page
If you select Credit Card, then select "New Card" to access form to enter a new credit card.
If you select Bank Account (ACH), then select "New Account" to access form to enter a new account.
Need more help making a payment? Try Pay an Invoice article or reach out to your finance team at receivables@landscapehub.com.