What are photo requests?
LandscapeHub released a new feature that allows buyers to request photos of your inventory.
You will receive a daily consolidated email containing all image requests from the previous day. Each buyer is limited to 5 photo requests per day, per supplier. Once you view the email notification you can respond to the individual requests from you LandscapeHub message inbox. You must be logged into your account to respond.
An example of what the email notifications will look like: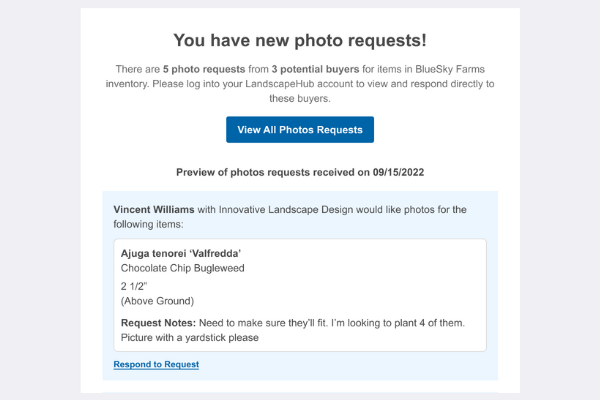 An example of your message inbox with a photo request: